Mountain Shooting Competition
Date & Time
Start -
9:00 AM
End -
4:00 PM
Location
Ensign Ranches, Mountain Training Facility
Castle Rock, UT
Castle Rock, UT
United States
--
Ensign Ranches, Mountain Training Facility
--
Directions
Event Contact
Gunwerks LLC
Experience Overview
This event is best characterized as a competition with a training refresher and is only open to clients who have attended Level 1 and Level 2 previously. On the first day, there will be a short refresher class on wind compensation, advanced long-range ballistics, and inclination compensation. The competitors will rotate through several challenging shooting stations where they will receive assistance from Gunwerks staff. To successfully engage the targets the competitors will have to compensate for inclination, vertical terrain-based wind, aerodynamic jump, earth-based effects, target ranges up to 1400 yards, field shooting positions, and gusty mountain winds.

On day two you will compete against the group for a prize and they will not receive any assistance from Gunwerks staff. You will compete on many of the familiar training stations plus several new stations. Gunwerks staff will score the event, and prizes will be awarded for 1st - 3rd place.


LRU Training Tracks Overview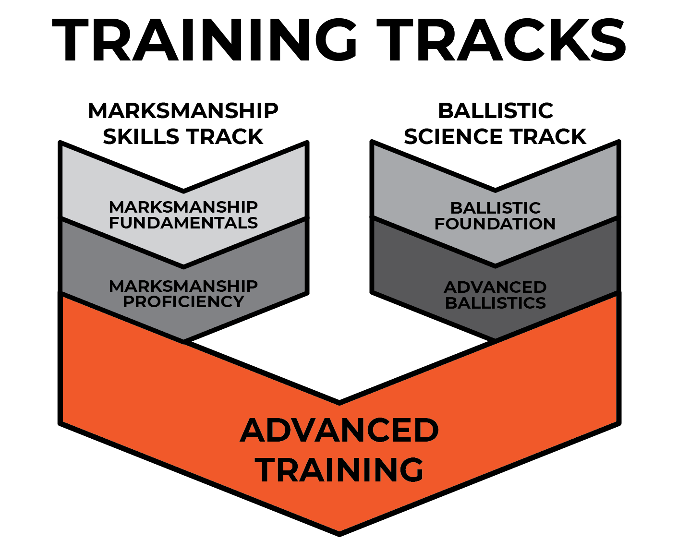 Long Range University
Our course curriculum is always evolving! Over the past couple of years, we have developed a new organization of training content, facilitating a more focused and progressive learning experience. Now our courses are organized into two parallel tracks, Ballistic Science and Marksmanship Skills, culminating in our Advanced training courses.
 
Ballistic Science
The core Long Range University curriculum is contained in our Ballistic Science track. We place a heavy emphasis on the science of long-range shooting. Generally, you will spend time in the classroom introducing concepts, followed by range demonstration and exercise to solidify complex topics.


Marksmanship Skills
The second track is our Marksmanship Skills track where we place a heavy focus on developing shooting skills. Light on the classroom, these courses spend most of the time teaching practical applications on the range.


Advanced Training
When you are ready to test your skills, we offer several advanced courses to challenge you and your equipment in calculated conditions to refine your experience and capabilities.  From mountain shooting venues to pronghorn hunting in New Mexico to a precision rifle competition, we can offer you the opportunity to achieve the next level.
Itinerary
Day
1
Event briefing

Refresher class on wind, inclination, atmospherics

Confirm 100 yd Zero

Rotation through shooting stations (Inclination, vertical wind, cross canyon shooting, field position shooting)

Lunch

Rotation through shooting stations (Inclination, vertical wind, cross canyon shooting, field position shooting)

Debrief
Day
2
Competition briefing

Rotate through shooting stations (Competition)

Lunch

Rotate through shooting stations (Competition)

Awards ceremony

4:00 - Depart Ensign Ranch