Our Company
We are an innovative company constantly developing new products and variations of existing products. Change/challenge is common and frequent here, and we thrive in a fast-paced environment. 

Gunwerks made long-range hunting what it is today. We produce our own lines of high-end rifles, ammunition, suppressors, optics, and long-range training classes designed to create a complete system enabling hunters to achieve long-range hunting excellence.

We're passionate about hunting, guns, and precision.

Each job at Gunwerks is unique. As an employee, you'll be working in a highly dynamic environment following our known successful processes to create the perfect parts of our long-range hunting system for our great customers. You'll join a growing team working toward our goal of helping our customers on their journey to the perfect shot.

If this sounds like the place for you, and you'd like to take your shot, click on Apply Now, upload your resume, and Send It!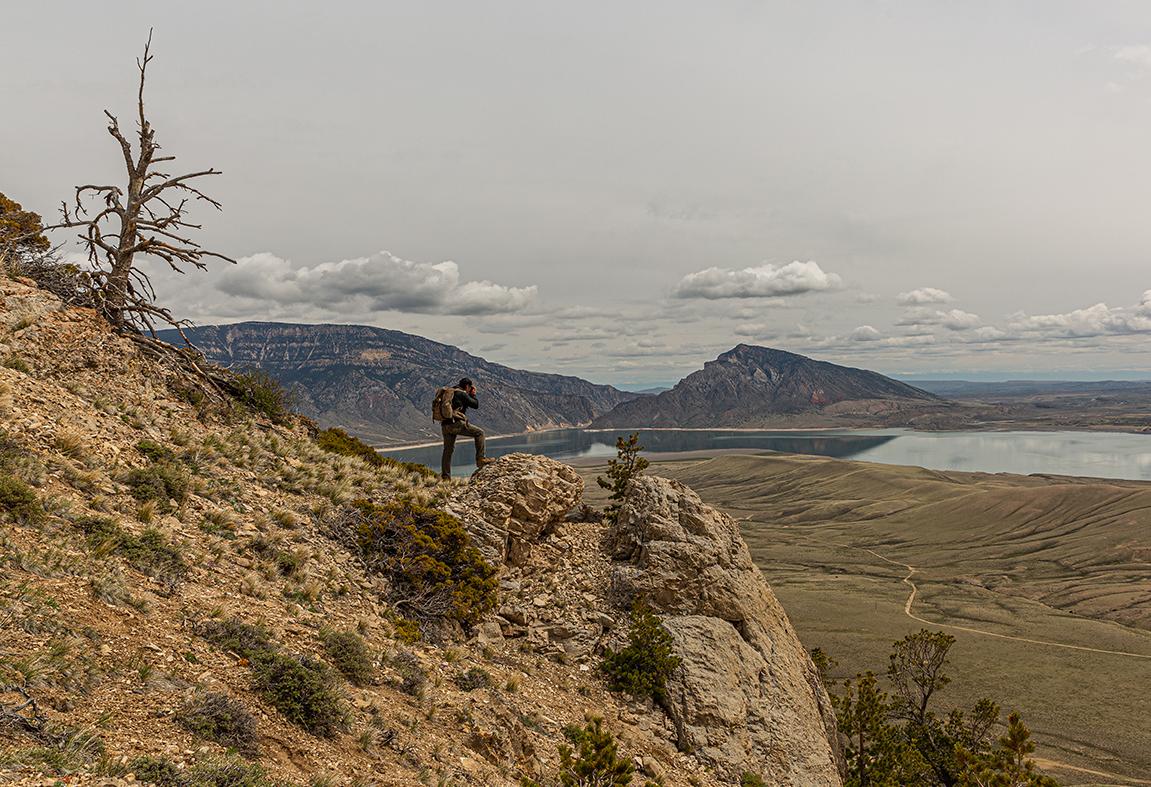 The Job

The Revic Operations Manager is responsible for directing the production, quality control, and manufacturing process management of all Revic branded products and for the hiring, promotion, termination, performance reviews, performance management, scheduling, and training of production personnel. The Revic Operations Manager assigns tasks, oversees day-to-day activities, ensures quantity of production in compliance with documented process and quality standards, and makes recommendations for improvements. This position is also responsible for enforcing organizational standards, safety protocols, and company policies throughout the Revic operations team.
The Person

If you're a leader who can effectively manage a team and have knowledge about the ins and outs of optics, then you may be the perfect person for this job. Check out The Details below to see if you'd be a good fit.
 

Your duties and responsibilities
Supervisory Responsibilities

Delegate work assignments and oversee the daily workflow of the Revic operations department

Recruit, interview, hire, and train new staff

Maintain accurate job descriptions for production personnel

Provide constructive and timely performance evaluations

Handle discipline and termination of employees in accordance with company policy

Review and approve records of attendance, absenteeism, vacations, overtime, personal leave, sick days and floating holidays for employees within supervisory responsibility.

Manage, coach, and mentor production personnel; provide guidance and direction on problems and issues

Duties and Responsibilities

Schedule production personnel to meet production requirements

Establish production processes and procedures, define SOPs and work instructions

Assess project and resource requirements and identify needs

Ensure that health and safety regulations are followed

Collaborate with Revic engineering and Gunwerks operations to meet deadlines and achieve goals

Organize the repair and routine maintenance of production equipment

Identify and implement continuous improvements

Ensure that Revic production facilities are maintained and meet workers' needs

Direct the movement of materials, components, services, and supplies, throughout the production process

Coordinate the availability of equipment and personnel, confirm material supply and demand, and prepare work orders for production to fulfill the master production schedule

Advise management of the status of work in progress, material availability, and potential production problems

Ensure quality control and needed inspections are identified and completed

Develop and monitor key performance indicators (KPIs)
Your skills and abilities
Excellent verbal and written communication skills

Excellent interpersonal skills

Excellent organizational skills and attention to detail

Excellent time management skills with a proven ability to meet deadlines

Strong analytical and problem-solving skills

Strong supervisory and leadership skills

Ability to prioritize tasks and to delegate them when appropriate

Ability to function well in a high-paced and at times stressful environment



What We Offer
Competitive Health Benefits
We offer access to health insurance for all full-time team members to keep you feeling great.
Gear Discounts
Our favorite benefit, every team member gets access to Gunwerks gear at great discounts.
PTO Cash-Out
Once per year, eligible team members can take 100% of unused PTO hours and convert them into pay.
Retirement
Simple IRA
This retirement plan is offered to full-time employees once their probationary period has been met.
Paid Vacation & Company Holidays
Full-time employees will receive this benefit when they are eligible.
Fun Events
Monthly Company Gathering, Annual Christmas Party, and Company and Family Events are just some of our fun events.
What's Great About Working For Gunwerks?
At Gunwerks I have a name, not a number. I'm treated as family with the ability to contribute -- not just exist.
Jim Turner, Machining Manager
Gunwerks has provided me with a unique opportunity to expand my knowledge base and pursue personal interests that were previously beyond my reach. 
Dan Brunko, Process & Quality Machinist
I love working with a friendly and knowledgeable crew who are great to work with and learn from.
Logan Moore, Engineering Technician
Gunwerks provides equal employment opportunities to all employees and applicants for employment and prohibits discrimination and harassment of any type without regard to race, color, religion, age, sex, national origin, disability status, genetics, protected veteran status, sexual orientation, gender identity or expression, or any other characteristic protected by federal, state, or local laws.
This policy applies to all terms and conditions of employment, including recruiting, hiring, placement, promotion, termination, layoff, recall, transfer, leaves of absence, compensation, and training.