Nexus Rifle System


THE FUTURE OF LONG RANGE IS HERE
The NEXUS rifle system from the engineering minds at Gunwerks is the next step in the evolution of the Long Range Rifle System. We've shed the limitations put in place by the Rem700 platform. The result yields both luxury and technology in a future-proof platform with a world of possibilities.

The result of over 2 years of research and development and massive investment in manufacturing infrastructure & technology, the NEXUS is the first fully vertically integrated rifle system coming out of Gunwerks' state of the art facility in Cody, WY.
Key Features:
User changeable barrel

Improved vertical grip


New NEXUS Stock Design


New NXT Action Design

New Magazine & Bottom Metal


Full Length ARCA + Picatinny bipod mount

Specs:
Caliber Options: 6.5 PRC, 7 PRC, 300 PRC (More to Come)


Barrel: 20" or 24" Stainless Steel, Carbon Wrapped w/ Directional Brake 


Overall Length: 40 3/4" (20" barrel @ 13.5 LOP)


Weight: 7lbs 2oz (w/ 20" barrel), 7lbs 10oz (w/ 24" barrel)

Action Material: 7075 Aluminum with Type 3 Hard Anodize

THE NEXUS
Our most advanced and feature-rich rifle system yet. The NEXUS is the future of long range. With a combination of luxury and high performance features, the NEXUS is ready for any hunt on the planet.
QUICK CHANGE BARRELS
Our patent-pending design allows a user to remove the stock and barrel with just a T25 wrench, and assemble it again with a new barrel and a new cartridge – all in minutes, without any concerns for part fitment or headspace safety concerns. We control the fit of our proprietary changeable bolt head and barrel extension with precision CNC machining to allow you the simplest installation possible.
NXT LEVEL ACTION
Truly future proof! With the design goal of a barrel system that's easy to replace and upgrade, while cutting the overall action weight down to titanium territory, the new NXT action is machined from a solid billet of aircraft grade 7075 aluminum and finished with a type III hard anodizing for extreme conditions use. The NXT also features a billet aluminum double stack magazine box that can be loaded from the top, and a firing pin blocking, three position safety.

We rounded out the NXT action with additional features like a 65 degree bolt lift, integrated 20 MOA rail, and toolless serviceable firing pin & bolt head.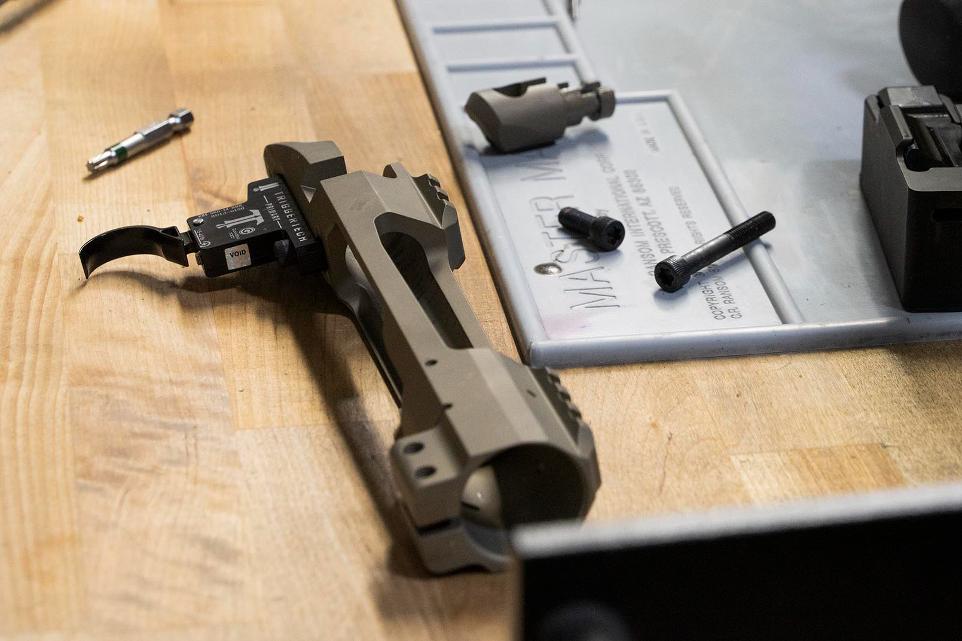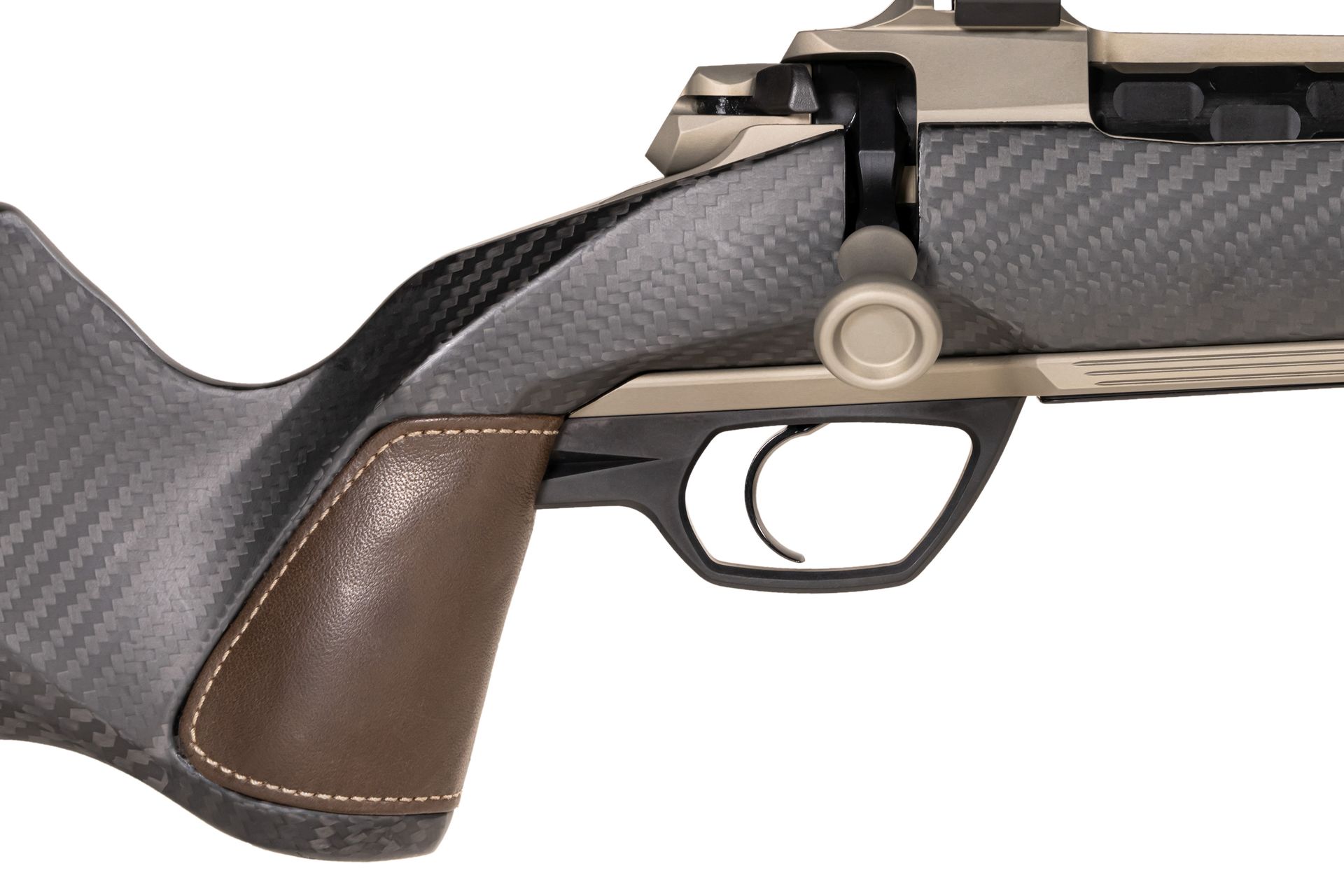 IMPROVED GRIP

& ADJUSTABLE TRIGGER SHOE
Building on the success and exceptional ergonomics of our ClymR and Magnus stocks, we designed the NEXUS stock with a more vertical grip and enhanced thumb shelf. The tradeoff with these improvements is better fit, but less versatility in how a hand fits the grip to reach the trigger properly. We addressed this by developing a unique adjustable trigger shoe on the Trigger Tech trigger with .5" total forward and rear adjustment. The result is a perfect fit for almost any hand.

THE NEW NEXUS STOCK
In addition to the new grip, thumb shelf and leather paneling, we maintained the same shallow toeline of the Magnus for excellent interface with a rear bag. The new NEXUS bottom metal interfaces with the stock as a full length ARCA + picatinny bipod rail, with built in trigger guard and accepts Gunwerks' new flush mount, detachable, double stack magazine. The Straight Carbon matte finish showcases exceptional quality hand layup structure of the stock.